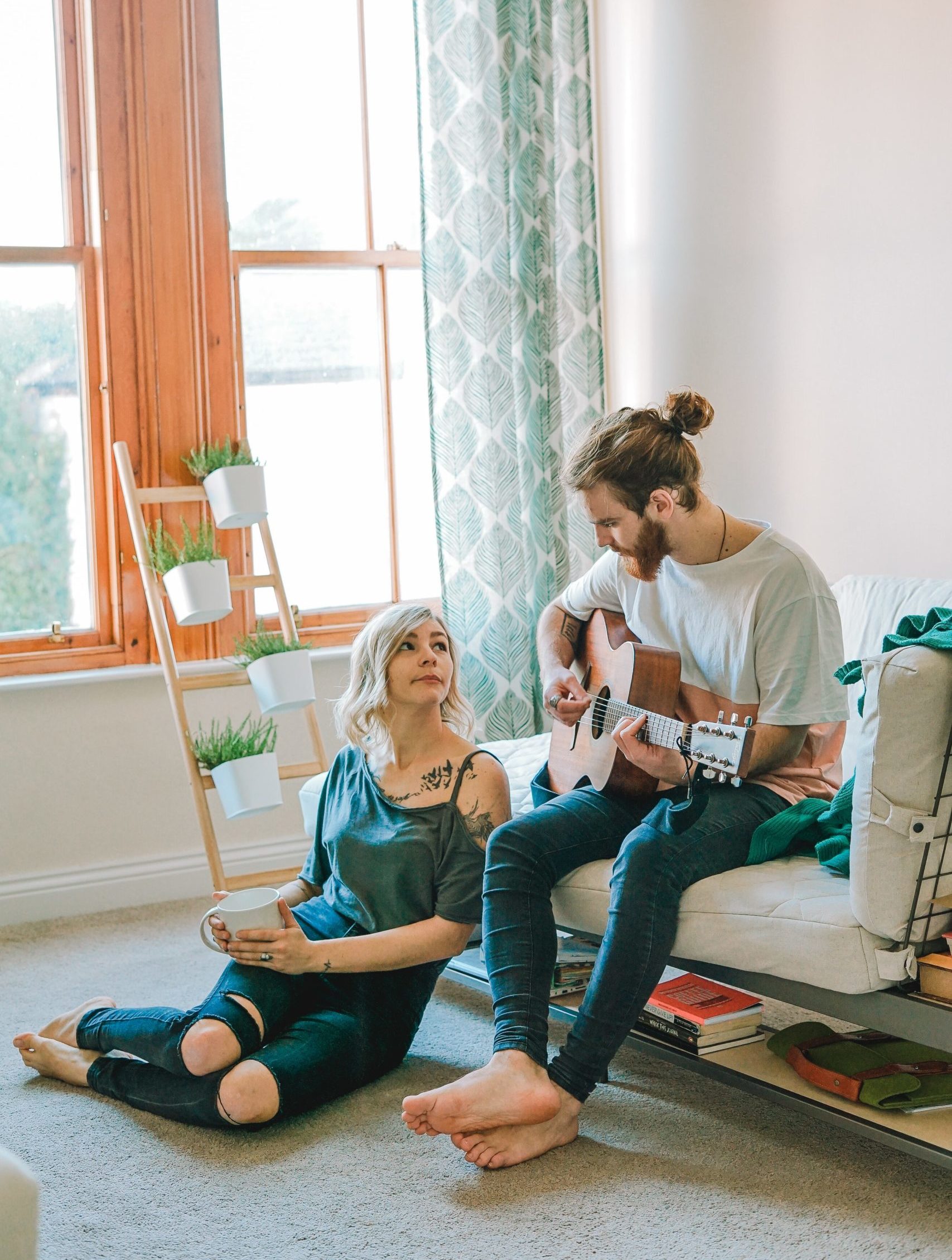 FAQ
1. Who can apply for a single-room apartment?
– All students (over 18) can apply for a single-room apartment.
2. Can I have a pet in my apartment?
– Pets are not allowed in shared apartments. You can have pets only in family apartments. NOTE! No pets allowed in Tankkari 1 and 2
3. What is included in the rent?
– The rent includes electricity, heating, water, free usage of laundry room and access rights to the communal sauna. NOTE! In Tankkari 1 tenant pays for electricity and water with separate agreements.
4. What means apartment with basic furniture?
– Apartment with basic furniture means that room has a bed (without a mattress in some Tankkari houses),bookshelf, desk and chair, closet for clothes and table or ceiling lamp. In some rooms there is also an extra chair.
5. Does every apartment have internet?
– Unfortunately only Tankkari 1 has the internet connection provided at the moment. Other Tankkaries don't have the connection yet. All apartments however have the necessary plugs to establish an internet connection. Tenant purchases the internet connection from which ever provider he wishes.
6. If I want to bring a TV to my apartment, does it have to be cable or antenna TV?
– All Tankkari's apartments are in cable network so your digibox has to be suitable for cable network.
7. What do I do, if I want to have a parking space and how much does it cost?
– If you want to have a parking place with a heater, please contact Tankkari's office. A parking place costs 3 € / month and requiring one means updating your rent agreement.
9.What do I need to do, if I feel that the apartment is dirty when I move in it?
– Contact the office before you start cleaning, so that we can send a person to check the state of the apartment. If the apartment is found dirty by our representative, further actions are discussed case by case. If you clean the apartment and then contact the office complaining that it was dirty, we withdraw from any claims. Note that tenants are equally responsible for keeping the common areas clean.
Apartment checks are done every time a tenant moves out. NOTE! Cleaning standards vary, and do not always meet between people.
10.Why should I fill in the inspection form for my apartment when moving in?
– You should check your apartment when moving in and return the inspection form to Tankkari office so that we know that the apartment/room has been ok when you moved in. This is done so that we can monitor the state of the apartment before and after your moving out.Deposit returning is based on checks done by our service men as well as your inspection form. If you don't do the inspection and return the form to us, we can charge you e.g. missing furniture from your deposit because we were not aware that it wasn't in your apartment when you moved in.
11. Why do I have to pay a deposit?
– Everyone has to pay adeposit. If tenant has not cleaned the apartment well after moving out or if Tankkari's property or the actual apartment has been damaged, the deposit can be used to cover those costs. Also if tenant has not paid rent, we can use the deposit for that. Though if all the rent is paid and the apartment is cleaned well and everything is fine, the tenant will have the deposit back in full.
12. When can I have my deposit back?
– Your deposit will be returned to you within two months after your lease has ended (keys returned), though normally you will get it back during one month after your lease has ended.
13. What do I do, if something gets broken in my apartment?
– Report the matter to Tankkari office right away.
14. Who do I contact, if my roommate is living in a disturbing way?
– If your roommate's living repeatedly disturbs you (partying, listening music loudly at night time), contact Tankkari office. Note that if you want your roommate to have a written notice, you have to bring a written complaint to Tankkari office. If a notice of disturbance is done anonymously, it will not be handled.
15. Does changing rooms cost?
– Changing a room costs 50€, if you want to change from shared apartment to another shared apartment or from single-room apartment to another single-room apartment. Though, if you want to change from shared apartment to single-room apartment or from single-room apartment to shared apartment, it is not going to cost anything.
16. How long can I live in my apartment after graduating?
– After graduating you are allowed to live in your apartment for 6 months. If you live in a family apartment, you are allowed to live there after finishing school if the other tenant is still studying.
17. If I want to cancel my rent agreement, how do I do it and what does one month's notice period mean?
– If you want to cancel your rent agreement, you need to do it in writing. You can either download the cancellation form from Tankkari's website and sent it by email to housing@centria.fi or you can go to the office to sign the same document.
In rent agreements done until further notice, the period of notice is one month, which means that your rent agreement will end in the end of next month from the month you have cancelled your apartment.
For example, if you come to our office to cancel your rent agreement during May, your agreement ends the last day of June. In family apartments, both tenants have to sign the cancellation of rent agreement.
18. How do I clean when moving out?