Pests
Regular and thorough cleaning is very important, as it also helps to keep insects and other pests away.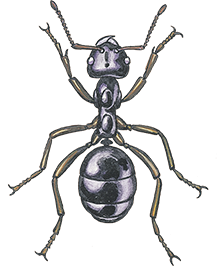 The most common ones are silverfish and ants. It is not unusual to see a few silverfish in a house anywhere in Finland. The best way to prevent them is to keep the humid rooms (bathroom, kitchen) dry. For example, you can leave the bathroom door open after a shower to allow the bathroom to dry properly. It is also recommended to pour boiling water down the drains once in a while. Floor drains should be cleaned regularly.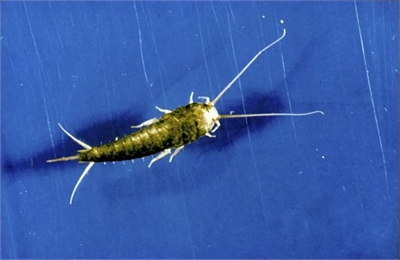 Parasites like bedbugs, lice and fleas are easily carried to the apartments e.g. in people's clothing, furniture and beds. You should avoid buying second hand beds and couches! Usually poor hygiene and untidiness will increase your chances of having parasites.
If you find bedbugs from your apartment, let us immediately know about them
Do not attempt to spray pesticides yourself. You will not get rid of the bedbugs by household methods. The pest removal treatment will be carried out by professionals and you will also receive specific instructions for further action.
Kt Oy Tankkari will act upon the problem with the pest control company. If the tenant reports the problem as soon as it is detected, the treatment is free of charge to the tenant. Notifying about bedbugs is tenants responsibility.

It is also very important that the tenant follows the instructions given by the pest control company: if the instructions are not followed carefully, the pest control actions will not be successful. If the student does not follow the instructions, there is also a risk of spreading the problem to other apartments. E.g. furniture that has to be removed because of bedbugs needs to be taken straight to the waste management centers – it can not be left in to the garbage room or in the property because this might spread the problem into other apartments. Good co-operation between the tenants and the pest control company is necessary for a successful result in getting rid of the bed bugs.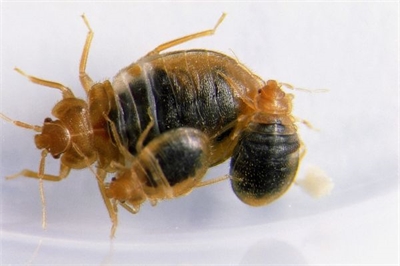 Careful pest control actions are the best way to solve the problem

Bedbugs do not prevent living in an apartment, and are not seen as a basis for changing apartments. Often changing the apartment does not solve the problem as the bed bugs can be carried to the new apartment if the controls have not been successfully carried out. The best way to solve the problem is to take carefully do the actions asked by the pest control company. In most cases bedbugs are not dangerous to the tenants, but of course cause a lot of trouble and are inconvenient.
If bed bug problem is discovered before an apartment is offered, the apartment will be kept empty until the bed bug controls have been done.
More information www.tuhoelain.fi