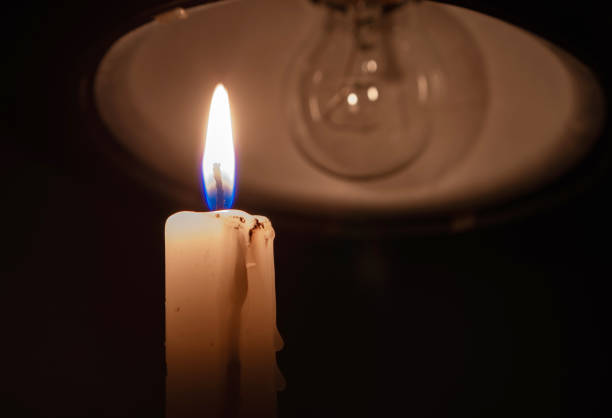 28.12.2022
Power failures are possible next year-Instructions to our tenants during blackouts
To ensure that there is enough electricity for everyone in Finland during the winter, every person, business and organization must take part in saving energy.
Save energy- prevent power failures
During the winter, controlled power outages

may occur if the electricity consumption exceeds the electricity production
Blackouts may occur especially in cold windless days. You will receive information about the blackouts from news and nation bulletins
It is possible to prevent blackouts by reducing energy consumption during consumption peaks (weekdays 8 a.m.-10. a.m. 4 p.m.-5 p.m. 7 p.m.-8 p.m.) Possible blackouts will most likely be held during these hours.
Everything you do to save the energy may prevent the blackouts. More information about saving energy in your home can be found https://www.astettaalemmas.fi/en/campaign_info
Preparing for blackouts
Follow the communications from your electricity company and distribution network company. Many companies also have their own applications where they provide information directly to their customers. (in all Tankkari buildings the distribution network company is Kokkolan Energia https://www.kokkolanenergia.fi/)
Notice that the blackouts may occur suddenly and there is not enough time to inform anyone
Kt Oy Tankkari will also inform if we will receive any information about controlled power outages. Kt Oy Tankkari is not responsible of the controlled power outages.
Every household should prepare with warm clothes, flashlight and radio with batteries to follow the national announcements
It would also be recommended to have food that does not need refrigerator.
Impact of the power failure
the lights turn off and the appliances won't work
heaters stop working
air ventilation stops
elevators stop
the water distribution may stop
the lights in the hallways and yard area may not work
During the power failure
everyone should stay at home
Do not use elevator during the blackout or if there is informed that there will be a controlled power outage
Avoid using water
Be very careful if trying to use warm water, it may be boiling hot
It is recommended to avoid using the toilet, there should be enough water for one flushing during the power failure
Switch off electrical devices and lights. It is especially important to turn off the stove, iron, coffee maker and washing machine. That way they will not start a fire when the power comes back on.
Do not open the freezer and fridge unnecessarily.
Do not call the emergency number for non-urgent matters
Help your neighbors if they need help
Even during normal conditions, power outages of one hour may occur unexpectedly due to storms or faults, for example. Under electricity market legislation, storms or snow may not cause blackouts of more than six hours in areas in which a local detailed plan is in force or more than 36 hours in other areas. Customers must therefore be prepared for power cuts in normal conditions too. 
More information about preparing a power outage https://72hours.fi/power-outage/
On Fingrid's state of the power system website, https://www.fingrid.fi/en/electricity-market/power-system/ you can monitor the production and consumption of electricity and the current forms of electricity generation.